Salaried Employees Association
1300 Hanover Road, Hanover, MD 21076
410-850-7356   •   410-850-7357

Salaried Employees Association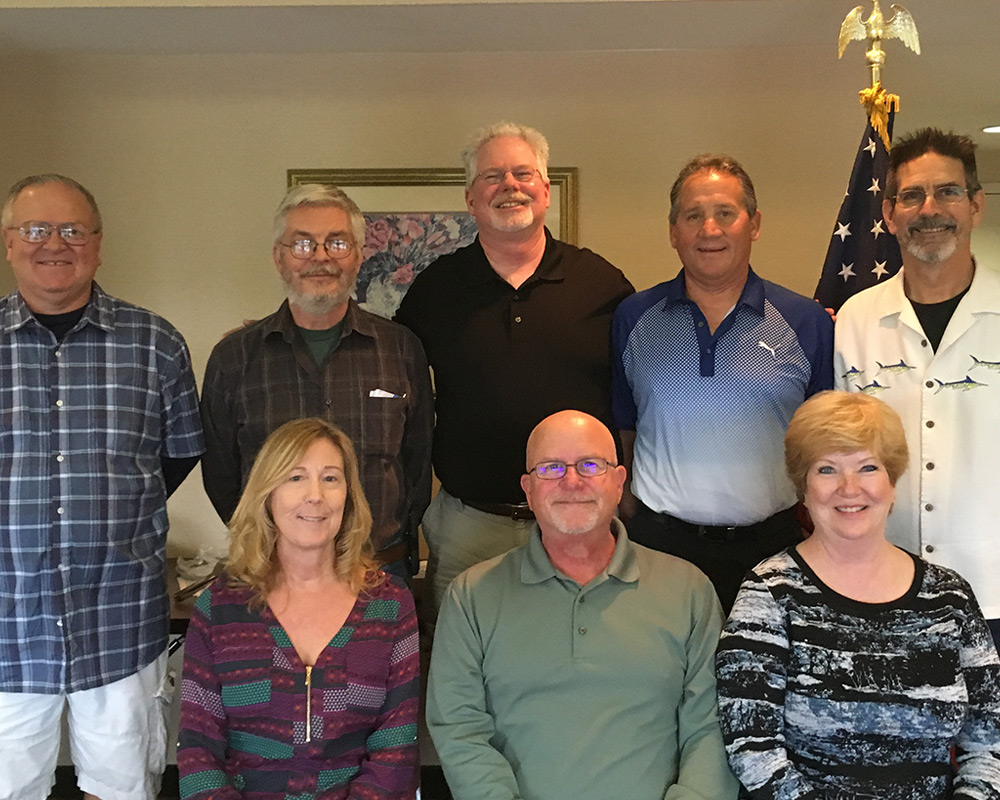 2017 Board
Standing (L-R): Rick Smith, Herman Hofrichter, Bill Frye, Rich Baker, Bill Ziegenhein
Seated (L-R): Vicki Johnson, Denny Wilderson, Linda Wright.
Today (08-27-2021) the tri-union committees reached a Tentative Agreement. Information/Ratification meetings will be held on Thursday, September 2, and Tuesday September 7 at the SEA Union Hall. Meetings will be held both days at 10:00am for third shift, 12:00 noon for second shift, and 5:00pm for first shift.
2016 Negotiated Medical, Dental, Vision Rates
Voluntary Programs
Two new voluntary pilot programs will be introduced in the near future. They are as follows:
Free & Clear
This program provides a tobacco cessation program and nicotine replacement therapy ( NRT) at no charge. More information will follow and the program will become effective 1-1-09.
Best Doctors
This program connects employees to independent experts to perform a comprehensive review and second opinion of a catastrophic or serious medical condition at no charge. This program will be introduced in the November time frame.
Attention
Please make sure that you check your Beneficiaries online. Print a hard copy for your records. It is also important that you pay attention to any Loans that you may have. Check your pay stubs regardless of direct deposit to ensure proper payment.
Northrop Grumman 800 Emergency Number
The company emergency information line used to announce facility closings related to weather or other unforeseen circumstances is 800-995-4318.
The Communicator phone line
(410-765-6464) previously used was discontinued on June 15, 2008.
60-Plus Years and Surviving
In 1938, Franklin D. Roosevelt was on his second of what would be an unprecedented four term presidency. The Yankees won their third successive World Series in a four game sweep, "what's new," of that year's victim, the Chicago Cubs. Bread sold for $.09 per pound, the minimum wage hovered at $.25 an hour, and gas held stable at $.19 per gallon. Spencer Tracy received the Academy Award for Best Actor in, "Boy's Town," Betty Davis won Best Actress in, "Jezebel," and the Best Picture was, "You Can't Take it With You."
You Can't Take It
With You
How appropriate. In June 1938, professional employees working for Westinghouse Electric Company were told basically the same thing, when their salaries were cut by 10%.
This across-the-board action by Westinghouse created discontent from Pittsburgh to Baltimore and spawned the first Bargaining Committee in 1938, which consisted of six engineers. The creation of this committee subsequently resulted in the "birth" / certification of the Salaried Employees Association, S.E.A., on June 13, 1939.